Course details
【Ideal for banquets!】 Tipsy banquet course ★ 2200 yen 【Required reservation · With advantage benefits for 3 ~ 8 people!】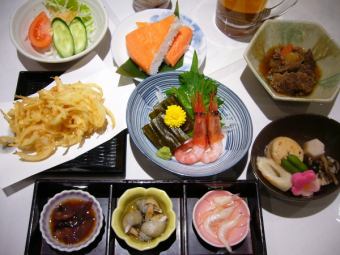 2200 yen
Plus with drinks is plus 1600 yen
Recommended drinking course for banquets!
One item can be chosen from buckwheat noodles, udon noodles, and razors.
Course menu
* · · Course content · · *
※ Basically it will be the contents of a drinky soba course of 2200 yen
Attached
· Sashimi
Simmered dish
A chef
... Others Fun of the day! Basics are seven items.
※ If you book for 3 ~ 8 people 【1 more item free service】 More coupons available!
2018/07/11 update